Our focus is on providing the tools that people need to protect themselves, their families, employees and colleagues from infection.
The ViraxCare Employee Protection Equipment (EPE) Box contains all the protective equipment (PPE) an employee needs to be confident about returning to the workplace.

Our policy is to source the highest quality PPE to offer our customers the most competitive prices. We achieve this through our 'on the ground' procurement teams and long-term manufacturing relationships.

NEW: Employee Protection Equipment
(EPE)

• EU approved
• Medically endorsed
• All suppliers and factories CE certified
• Value pricing direct to customer
Each Pack Contains:

KN95 Masks x 5
3-Ply Masks x 20
Nitrile Gloves x 20
Anti-Microbial Hand Wipes x 80
Pulse Oximeter
Infrared Thermometer
Receive a 10 % discount when you subscribe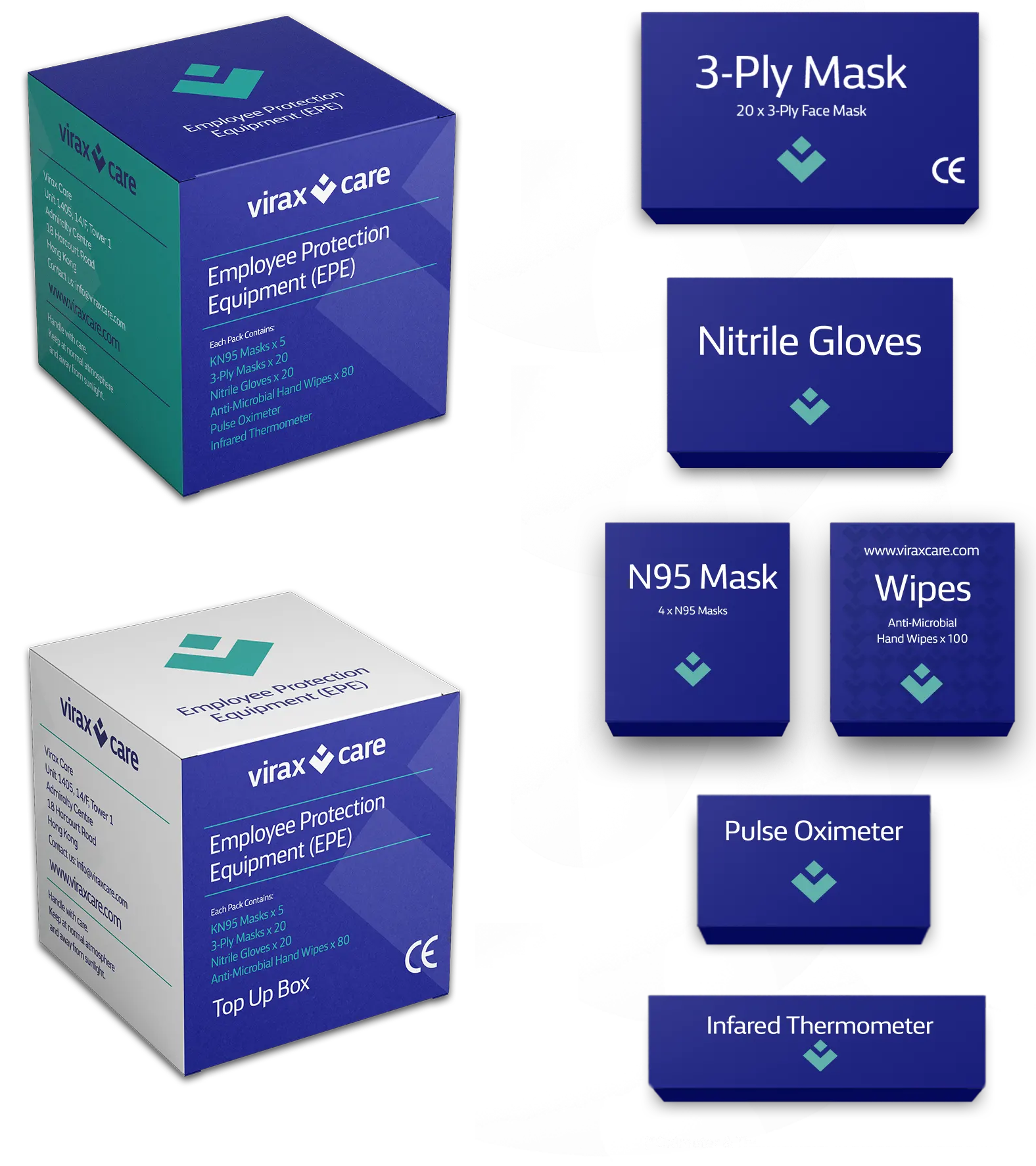 *Illustrated representation of product
ViraxCare offers a subscription providing a monthly, high-quality supply for businesses at value prices.

Order as many as you need of the 'starter' EPE box. Each month, you will receive an equivalent number of 'top-up' boxes that contain everything except the thermometer and the pulse oximeter. These items can be ordered separately if required.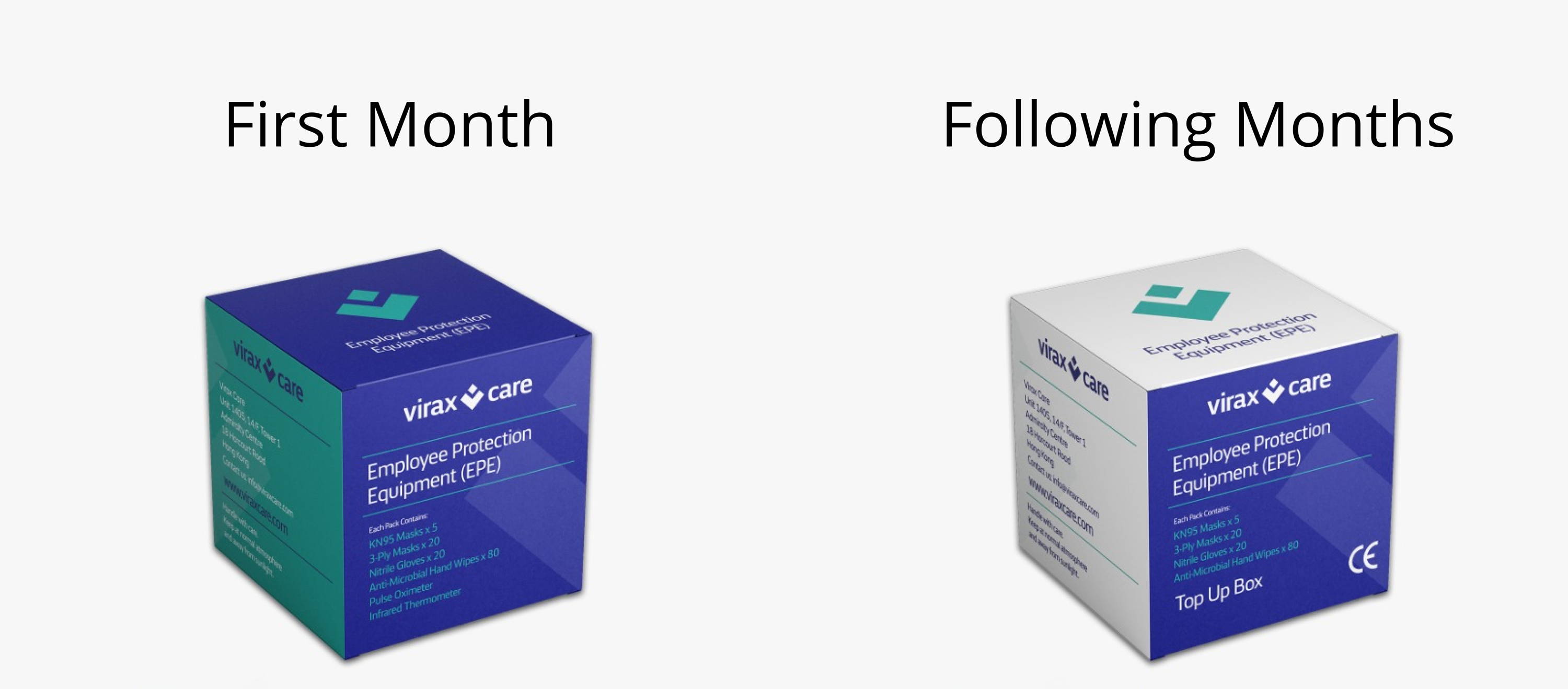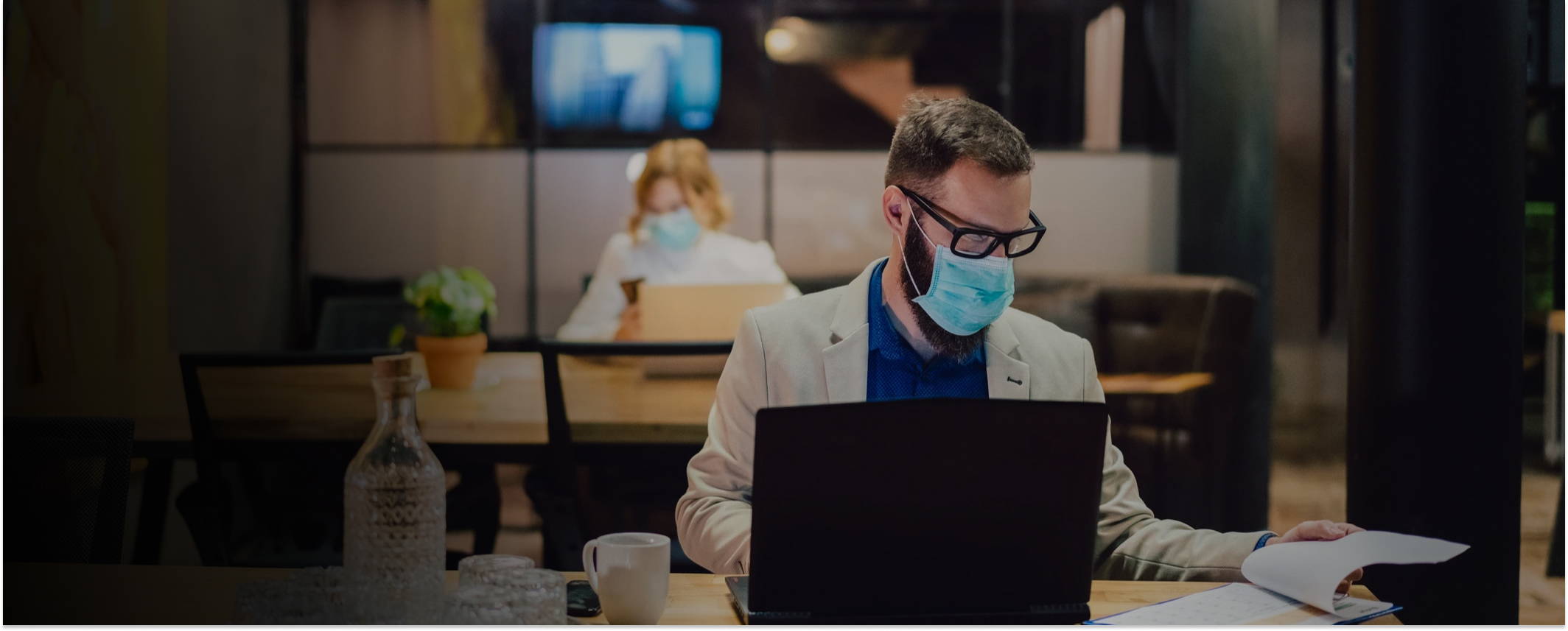 Helping Businesses to Work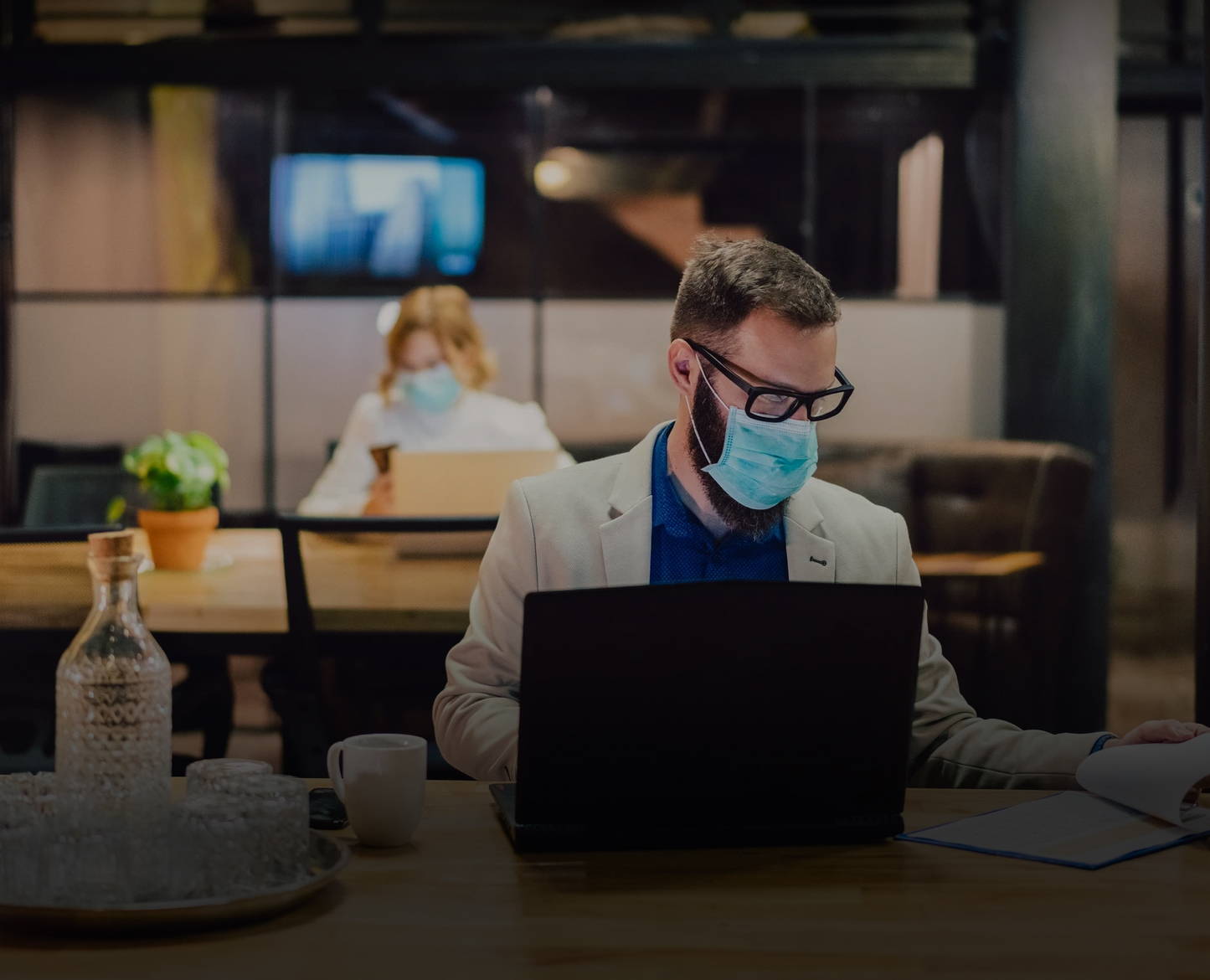 Helping Businesses to Work

ViraxCare is owned by Canada based Global Care Capital Inc, a publicly listed company with offices in Vancouver, London, Shanghai and Hong Kong.

We understand the needs of the North American and UK (European) Markets.

Our sourcing team in Shanghai ensures products meet EU specifications. By buying directly from factories, we can control costs and keep prices competitive.

ViraxCare is committed to helping charities deliver PPE, and welcomes requests for support where needed. We are currently working with The Big Issue in the UK to supply PPE to their on-street-vendors.

We supply bulk quantities of all our EU and FDA approved range.

Including:
Masks (N95 & 3-Ply)
Nitrile Gloves
Anti-Microbial Hand Wipes
Infrared Themometers
Pulse Oximeters
Face Shields
Gowns
Ventilators

We prioritise orders from
Medical Professionals and
National Health Services.
Contact us for a quotation
and details of specification